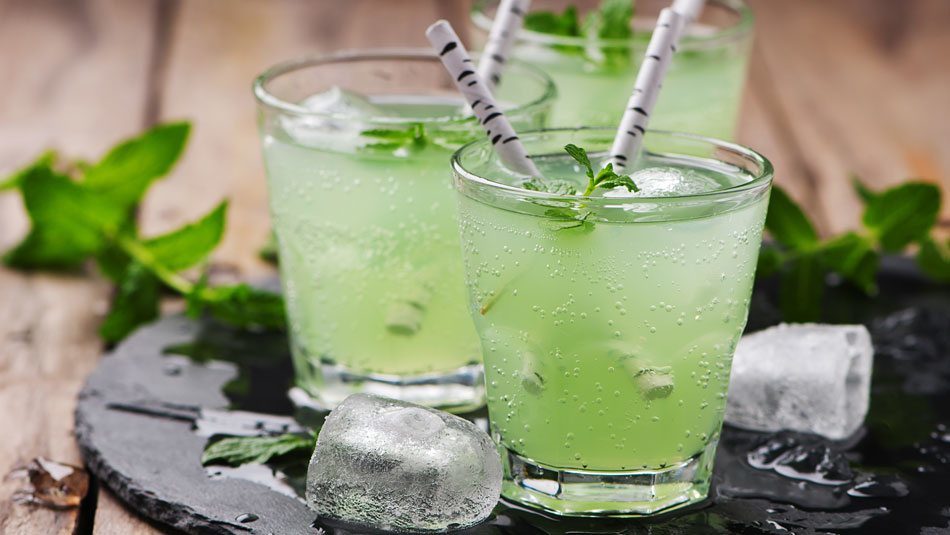 Yearning for a refreshing drink? If yes, then here is a cocktail recipe that will leave your taste buds impressed. Green Apple Mojito is prepared with white rum, green apple syrup, lemon juice, soda and mint leaves; and is an apt drink for a summer party. The addition of white rum in the recipe, elevates the flavours of the drink and makes it even more enticing in taste. So if you are bored with the regular mojito, then choose this drink that will for sure bring a wave of bracing flavours in your mouth.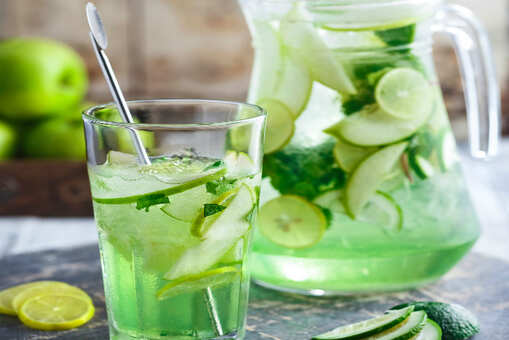 Courtesy: Plaza Premium Lounge
Ingredients of Green Apple Mojito
10 ml apple syrup
4 pieces lemon
1/2 teaspoon sugar
60 ml white rum
30 ml soda
8 cubes green apple
6 mint leaves
15 ml lemon juice
1/2 cup ice cubes
How to make Green Apple Mojito
Step 1 Prepare the glassTo begin with, add ice cubes in a high ball glass followed by adding lemon pieces and mint leaves. Then, muddle the ingredients a bit to combine them.
Step 2 Add the ingredientsOnce done, pour 60 milliliters of white rum in the glass followed by adding apple syrup (green apple syrup), sugar, lemon juice and soda. Mix well.
Step 3 ServeAt last, add green apple cubes and lemon pieces to the drink. Stir and mix well. Serve chilled!