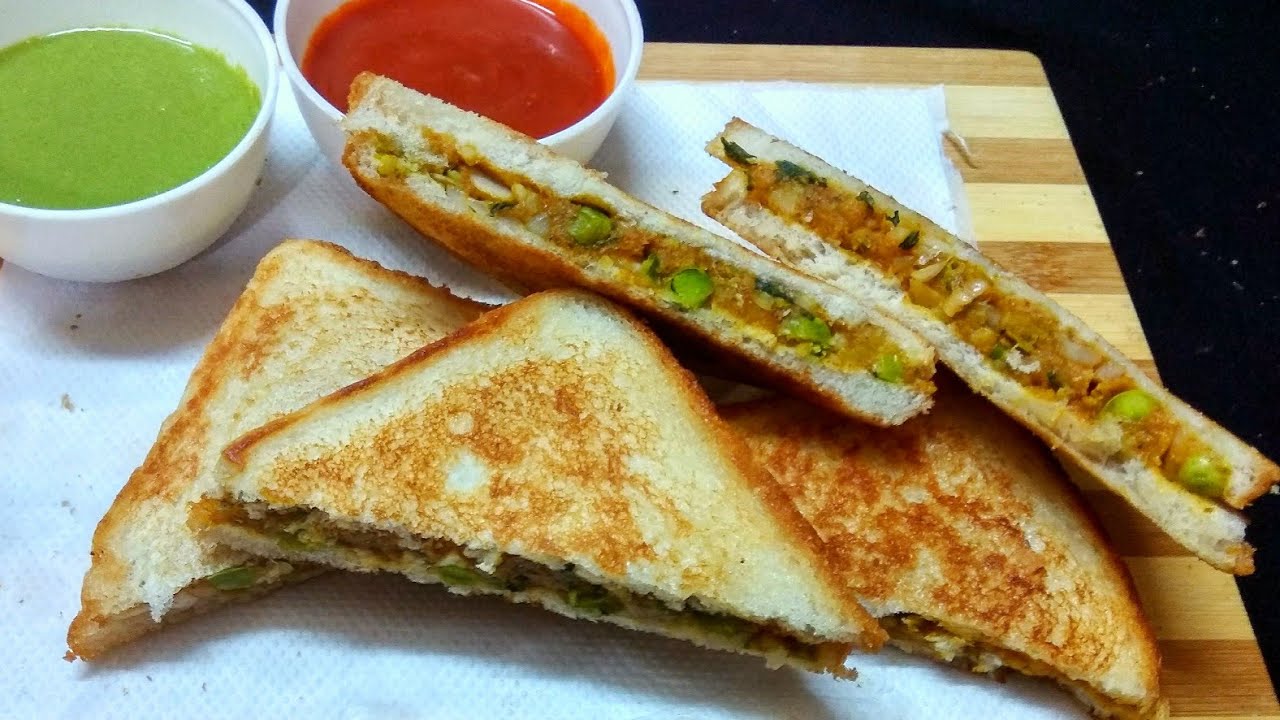 North Indian is known for its spices and flavours and every dish has a different flavour of its own. Here is a sandwich recipe that will provide you with all the flavours in a single bite. This sandwich is prepared using mint chutney, which goes well with so many things. Mostly enjoyed with chaats, this chutney can be used with any kind of dish. Its versatility makes it the perfect ingredient to make a delicious sandwich with! Mint Chutney Sandwich is a tangy twist to your boring sandwiches. Loaded with mint chutney it smells like a dream. You can add fresh vegetables of your choice and taste. They are not at all complicated to make. These sandwiches are great to be made as a tiffin recipe. You can even make them for a birthday party or as a snack for picnics with friends and family. The green mint chutney of this sandwich is made with fresh mint leaves, green chillies, garlic, ginger, lemon juice and sugar. It has a very nice and refreshing taste. These sandwiches can be served with a glass of juice, coffee or tea. If you have guests over that you weren't expecting and have nothing to serve with tea. Then these sandwiches will definitely come to the rescue. All you have to do to make these lip-smacking sandwiches is follow the given steps. Once you have done that, you will have your very own Mint Chutney Sandwiches.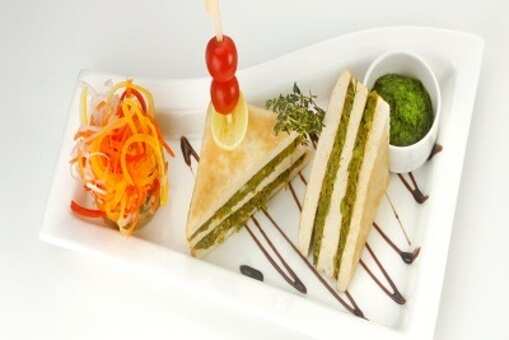 Ingredients of Mint Chutney Sandwich
6 slices white bread
1 sliced tomato
1 bunch mint leaves
3 medium green chilli
1 teaspoon sugar
salt as required
5 tablespoon butter
10 pieces cucumber
1 1/2 handful chopped coriander leaves
2 clove garlic
1/2 teaspoon lemon juice
1/2 inches ginger
How to make Mint Chutney Sandwich
Step 1 Prepare the spreadTo make these Mint Chutney Sandwiches, take a mixer and add mint leaves, coriander leaves, green chillies, ginger, garlic, lemon juice, sugar and salt. Blend all these into a smooth paste. Once done, put this in a bowl.
Step 2 Prepare the sandwichTake the bread slices and spread butter on one of the slices. Spread green chutney on the other slice. Add cucumber slices and tomato slices. Put the other slice of the bread on top to form the sandwich.
Step 3 Cut and serveCut them into triangular shaped sandwiches. Your Mint Chutney Sandwiches are ready.