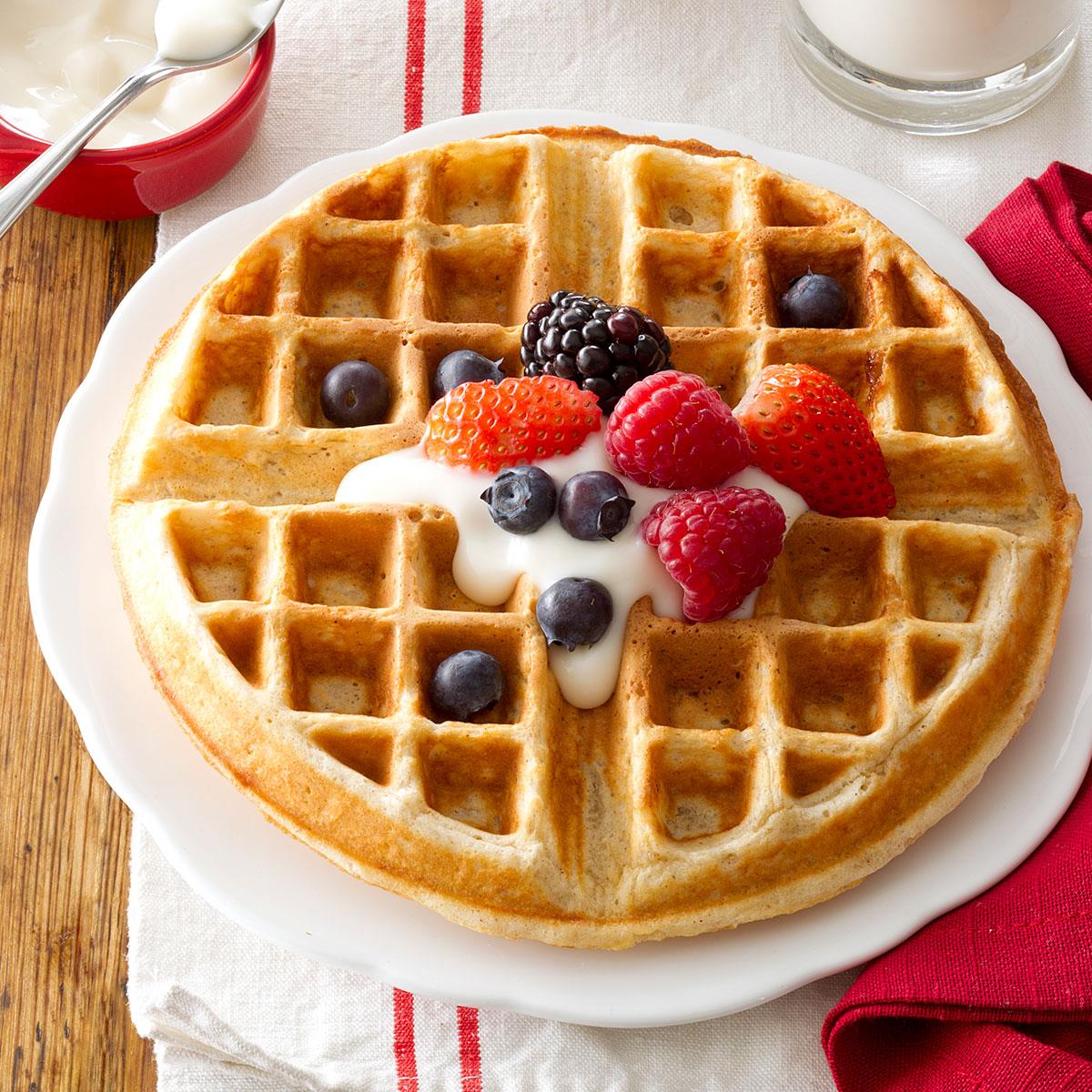 A delicious and healthier version of waffle, this Healthy Oats Waffle recipe is a delight for weight-watchers and can be eaten at any time of the day to satiate the cravings. Originally a Dutch cuisine, there are several variations of waffles that can be found out across the world. This waffle recipe is cooked using oats, egg, all-purpose flour, dry yeast, butter and tastes amazing. This is a mouth-watering waffle recipe that kids would love to have and it is healthy too! Try this healthy recipe in breakfast with your choice of toppings, be it honey, butter or maple syrup.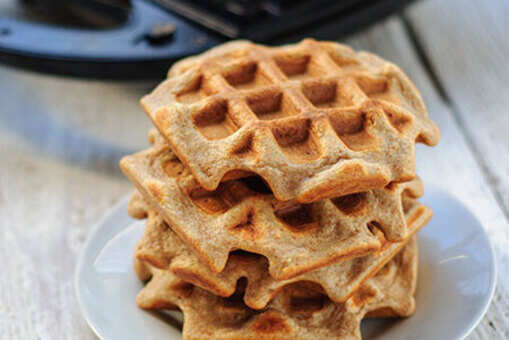 Ingredients of Healthy Oats Waffle
125 gm oats
1 egg
15 gm dry yeast
1/8 teaspoon salt
125 gm all purpose flour
15 gm caster sugar
30 gm butter
100 gm honey
How to make Healthy Oats Waffle
Step 1 Combine the ingredients togetherCombine together egg, caster sugar, dry yeast and salt until a smooth and fluffy texture is attained.
Step 2 Prepare a batterAdd all-purpose flour, oats and sugar to the egg mixture. Whisk well till you see a smooth batter consistency. Fold the mixture and keep it aside for 30 minutes.
Step 3 Make wafflesPreheat the waffle maker at 180 degrees Celsius for 15 minutes and grease with little butter. Pour enough batter and quickly spread. Close the lid and cook for about 2 to 4 minutes or until done.
Step 4 Ready to be servedRemove the waffle and transfer to a serving plate. Serve with a choice of topping at once.
Tips
Pair up waffles with some chopped fresh fruits for a wholesome meal.